Skye is available for adoption in a Foster Home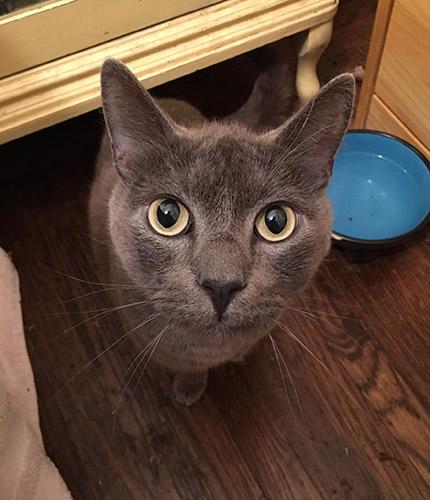 Male
Domestic Short Hair
Gray Russian Blue Mix
3 years old
Hi! My name is Skye! I am super shy. You see, I came from a stressful situation where I lived with squatters so I had no real home. Deep down I'm a sweet kitty that just wants to be loved. I just need to be with someone who is super patient with me and goes at my pace. Someone who will appreciate that I came out of hiding, that I gave a little mew or that my tail was up and I'm happy. I'm highly food motivated so that's a great way to get to know me. I promise if you're patient with me it'll be worth the reward. I can live by myself and do well with kitty furiends too. Please give me a chance.
Please note:
Skye is shy and needs a quiet home
Indoor only
Donate
All donations are tax-deductible under section 501(c)(3) of the Internal Revenue Code (EIN 20-1685522), and receipts are available upon request.
Adoption
Events
EVERY SATURDAY AND SUNDAY
FROM 12-4PM
PETCO, SLOAT BLVD
PETCO, POTRERO CENTER