Harley is available for adoption in a Foster Home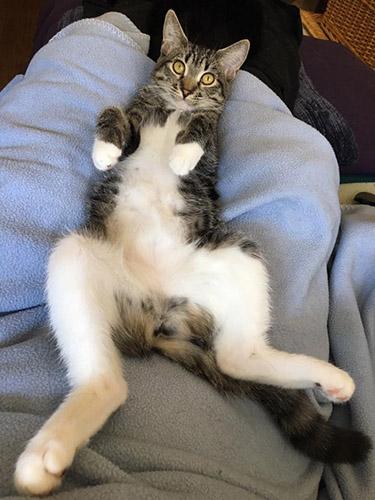 Female
Domestic Short Hair / Tabby
Buff and White
11 months old
Hi! We are Harley (female) and Mini Cooper (male, white nose)! We are litter mates and good buddies. We get along well with the resident cats in our home too. While we'd love to be adopted together, it's most important that we are adopted with a buddy that enjoys playing with us. Kittens are better in pairs - we play, we keep each other company when you're away and then we snuggle with you when you're home with us. We can be very shy at first and are looking for an experienced adopter to work with us like our foster mom has to help us be confident full grown kitties. Adopt us together!
Please note:
Harley should be adopted with a littermate
Indoor only
Donate
All donations are tax-deductible under section 501(c)(3) of the Internal Revenue Code (EIN 20-1685522), and receipts are available upon request.
Adoption
Events
EVERY SATURDAY AND SUNDAY
FROM 12-4PM
PETCO, SLOAT BLVD
PETCO, POTRERO CENTER