Beastly is not ready for adoption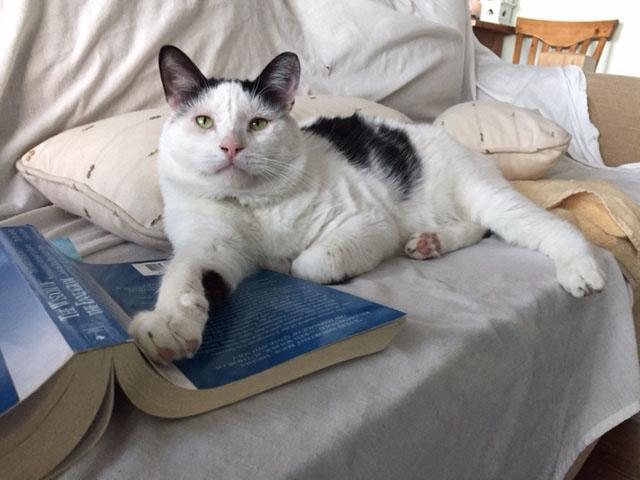 Male
Domestic Short Hair
Black and White Japanese Bobtail mix
4 years old
Hi! I'm Beastly! Don't be fooled by my name I'm a pawesome hunk of love! I get along with everyone and am probably one of the most easy going cats you might ever meet. I adjust easily to new situations and am basically super cool. The folks at Give Me Shelter think I might be a Japanese Bobtail cat mix. That's pretty cool if you ask me. Check them out on the Internet to see how much I look like one.
Concerned about me being FIV+? Here's some great reading material from Cornell University to free you of any worries. I can live a long healthy life and safely with other cats. Ready to meet me?
Beastly's adoption fee is being sponsored by a generous supporter!
Please note:
Beastly has tested positive for FIV
Indoor only
Donate
All donations are tax-deductible under section 501(c)(3) of the Internal Revenue Code (EIN 20-1685522), and receipts are available upon request.
Adoption
Events
EVERY SATURDAY AND SUNDAY
FROM 12-4PM
PETCO, SLOAT BLVD
PETCO, POTRERO CENTER