Bucket is not ready for adoption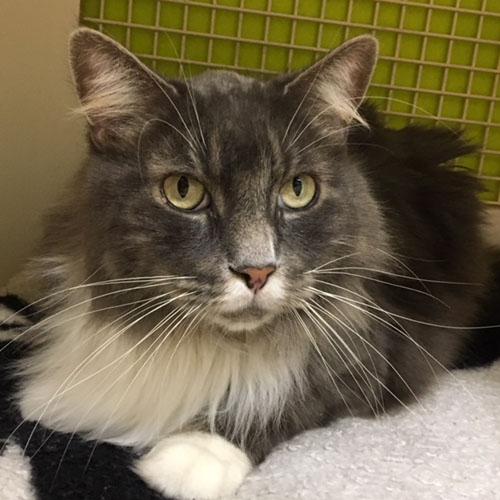 Male
Domestic Long Hair / Tabby
Gray Maine Coon Mix
8 years old
Hi! My name is Bucket. I came to Give Me Shelter with a few kitty furiends - Wiggins, Button and Salvatore. I get along well with other cats since I've with a few. Sadly, our person died and I was nervous in the shelter. Lucky for me I was rescued with all my kitty furiends and now we are ready for a second chance. I'm looking for a loving family. Could that be you?
Bucket and Wiggins adoption fee is sponsored by a generous supporter if they are adopted together!
Donate
All donations are tax-deductible under section 501(c)(3) of the Internal Revenue Code (EIN 20-1685522), and receipts are available upon request.
Adoption
Events
EVERY SATURDAY AND SUNDAY
FROM 12-4PM
PETCO, SLOAT BLVD
PETCO, POTRERO CENTER